As interest in food safety and security has grown in the world, Japanese confections are also of interest to people all over the world across borders.
We are Ichioka Seika Vietnam, will convey the appeal of Japanese sweets, And learn about confections and tastes overseas sweets, Also work on creating new tastes with the technology we have cultivated in the local area of Tokushima.
I would like to make friendly sweets that people can eat with a smile together in a place where you can meet with family, friends, and every precious people.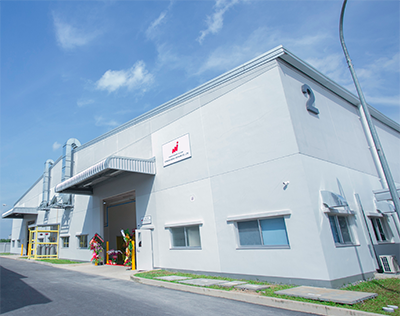 【Company Name】
ICHIOKA SEIKA VIETNAM CO., LTD.
【Address】
(In area of Daiwa House Real Estate Development Co.,Ltd.), 2-1,2, Read N3-2, Long Duc IP, Long Duc Ward, Long Thanh District, Dong Nai Province, Vietnam.
【Tel】
+84-(0)251-368-6711
【Foundation】
November 17, 2017
【Chairman】
Shima Ichioka CEO
【Services】
Manufacturing and sales of confectioneries
【Clients】
SM, CVS, Confectionary Wholesaler, and so on
【History and Development】
November 2017, Established company.
August 2018, Constructed Long Duc factory and started operation.
Our Products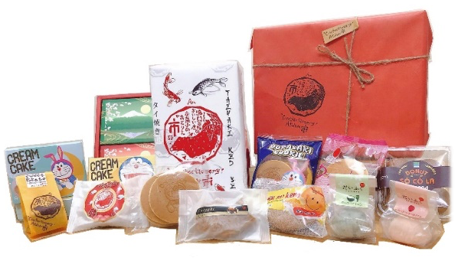 1PC CREAM CAKE MATCHA  1PC AZUKI DORAYAKI
1PC CREAM CAKE CUSTARD 1PC AZUKI TAIYAKI
1PC SWEET POTATO 1PC SU CREAM
4PC FUWATSUKI  1PC COOKIE DORAYAKI
6PC AZUKI TAIYAKI4PC CHOCOLATE DONUT
16PC SWEET POTATO 1PC DAIFUKU STRAWBERRY
1PC DAIFUKU MATCHA
Sweets bring a happiness to our lives.
We wish our customers to feel this way, too.
We are Ichioka Seika Vietnam produce our confectionery in Safe and trusted management system in terms of "ingredients", "quality" and "manufacturing."
The main products are Japanese sweets made by Japan,
And we import from parent company (Ichioka Seika) and sell that.